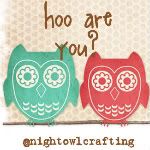 1. Did you make any New Year's Revolutions?
to do the P90X videos that have been collecting dust for the last three months
2. What are some goals you have for 2011?
To decorate my house, make more clothes for myself, and to try to be more balanced with the way I spend my time.
3. What is something that you got for Christmas?
A new camera and I can't figure out how to get my pics to quite being blurry! I am about to go back to my old one because it's really annoying.
4. Did you see any good movies over the holiday season?
I saw Little Fockers with my friend Jen. It was alright but Meet the Fockers is still way better.
5. Do you do your own taxes or have someone do them for you?
My hubby does them