I have been madly in love with this dress for I can't remember how long now, and since a) I would NEVER spend $25,000 on a dress even if I could...
which I can't
and b) even if I could and would, I wouldn't have anywhere to wear it. So I decided that this is going to be my halloween costume! It's the one day of the year you can wear anything you want! So I have drawn up a pattern for the skirt (it won't be as long since it's a costume...only about to the knee), and in a couple weeks, Sarah of Sarah Marie Photography
is going to be here to show us how to paint it! I have drawn up the pattern so that it is basically going to be a very large paint by number, and she is going to show us some techniques to get a more natural look...
So here's step one if you would like to join in:
~Gather your materials:
5 yds black broadcloth
black embroidery thread or a
narrow hem foot
dress maker's carbon & tracing wheel
black feather boa
fabric paint & paint brushes
black tulle
***Notes on choosing materials***
I would recommend getting something that is a pretty good quality for the broad cloth. You can get a good one at Joanns for about $4/yd plus use a 40% coupon, and it will hold the paint much better and look much nicer.
I would also highly recommend getting a
narrow hem foot
if you can find one for your machine. It only costs about $13-$15 and will make finishing the edges of the wings go soooo much quicker than doing a rolled hem. Just make sure you practice a few times on scraps....start with straights then try some curved ones. It takes some practice but once you get the hang of it you'll want to use it for all your hems because it's so quick!
If you do choose to do a
rolled hem
or
faux rolled hem,
it will take quite a bit of thread and since the strength of the thread doesn't matter for this and embroidery thread is much cheaper, I would recommend using that instead of regular thread, but
really
do yourself a favor and buy a narrow hem foot...just mho
Also, you should know some people call a narrow hem foot a rolled hem foot...which makes sense because it essentially "rolls" the fabric as it hems, but when I am referring to a rolled hem, I am referring to a hem that looks like this:
It is very time consuming as I am sure you can imagine.
When I talk about a narrow hem, I am talking about a hem that looks like this:
You can see it looks like a regular double turned hem...it's just, well, narrow...
But I'm sure if you look at this narrow hem foot, you can see why some people would call this a rolled hem. But just for future reference for the sew along you will know what I am talking about.... ;)
For the fabric paint colors, choose what you like...The great thing about this is that it doesn't necessarily have to be a monarch. You can go
here
to see which paint colors I ended up using. I also recommend using Deco Art's So-Soft Fabric paint (I saw it at Hancock's fabrics or you can order online)...I found out too late that using regular acrylic paint makes the fabric sort of stiff so it doesn't hang as nicely as it could...which I am fixing by putting a tulle pettiskirt underneath. But if all you have is the regular acrylic paint...it's not that bad..it's just a halloween costume...kwim.
Lastly, have fun with the feathers...I will likely use a feather boa because it will be quicker to attach, but if you are comfortable and prefer, use individual feathers. Just have fun with it and make it your own!
Now, on with the sew along...
~Download the pattern
here
. (as usual if for whatever reason you are unable to download the pattern, just email me and I will happily email it directly to you)
~Tape the pieces together. They should lay out like this:
1 2 3
4 5 6
7 8 9
10 11 12
14 15
There's no 13 because it was a blank page. Also, the pages may have scanned a little crooked, so just line them up the way they should go...I was in a hurry when I scanned and now I am too lazy to re-scan. It shouldn't be too bad though... Anywho, once it's taped together, it should look like this:
~Cut out the wing pattern. Then, cut out 7...
yes, SEVEN
wings from your black fabric.
~Finish the edges with your preferred method, and your done until next time!
Also, if you plan on participating, I would love for you to let me know by leaving a comment, and feel free to leave links to any blog post you write about your process! I would love to see them!
Lastly, I would like to say this is a bigger project, but don't let that discourage you! Even if you don't have much sewing experience, give it a shot! I will walk you through each and every step, and even if it's not perfect, you will still have something phenomenal in the end. And if you don't, oh well it's a halloween costume! Don't be too hard on yourself! But chances are you will do a great job! If you have any questions, you can always email me directly, but I would appreciate if you would ask questions in the comment section in case anyone else needs help in the same area.
Hope at least a few of you will join me for this sew along!
Find the next post in this series
here
Friday & Weekends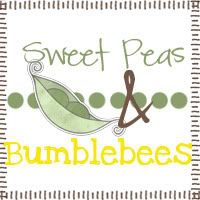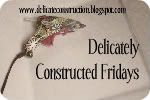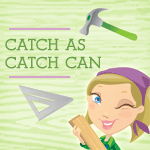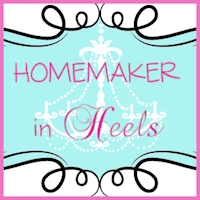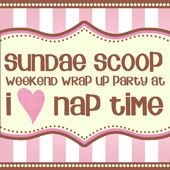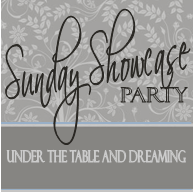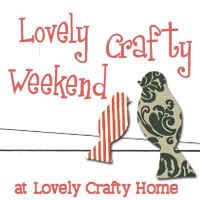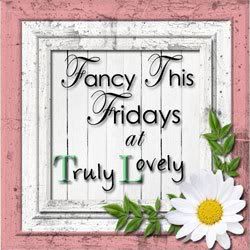 Just a Girl