I didn't have much time to come up with something new this week, so since I have been promising this dress pattern for, oh, I don't know
almost a year now
, I figured I would go ahead and
finally
post it.
This pattern is a 3t, but you can easily resize it by using this
awesome tutorial!!
Now let's get to it!
What you'll need:
about 3/4 yards each of two coordinating fabrics
3 cover buttons
elastic thread
invisible zipper (should be a little longer than your back waist length)
Download the pattern
here
& cut out according to instructions on pattern. (Don't forget, you can email me for it if the link doesn't work!)
With RS (right sides) facing stitch front and back bodice & front and back lining together at shoulder seams. Press seams open and finish the edges.
With RS facing match shoulder seams and stitch around neckline.
Clip corners so that the seam will be smooth when you turn the facing to the inside.
Fold the facing under and press.
Insert invisible zipper according to directions on package.
Fold the top edge of the bib under 1/4"; press. Then, fold under another 1/4"; press; stitch.
Fold the bib in half and press a crease down the center stopping at the "x" at the bottom of the pattern piece.
Run a gathering stitch down the crease.
Gather and stitch to the center front of the bodice, stitching directly on top of the gathering stitch. Run a gathering stitch between the gathering marks on the shoulder edge of the sleeve. Pin the sleeves to the bodice and pull the gathering thread until the sleeve fits; stitch; finish seam; press seam toward sleeve. Now with RS of front and back bodice facing, stitch the side seams; finish raw edges and press toward the back.
With RS facing stitch the front and back waistbands together at the side seams. Repeat with front and back skirt. Finish raw edges of side seams. Run a gathering stitch 3/8" from the top edge of the skirt. Then, with RS facing match side seams of the waist band and skirt and gather skirt until it fits on the waist band. Stitch; finish raw edge; press up.
It should look something like this...I have changed the pattern a little since I took these pics, but you get the idea.
With RS facing and matching side seams, pin bodice to skirt (waistband). You will need to ease the front a bit to match up as the top is a little bigger.
Stitch; finish; press up.
Turn up hem 1/2"; press. Then, turn it up 1.5"; press; stitch.
Make 3 covered buttons according to the directions on the package and stitch to bib. Done!
Please feel free to email me with any questions! Enjoy!
Friday & Weekends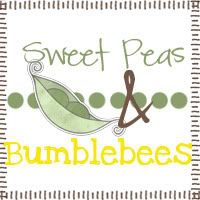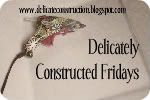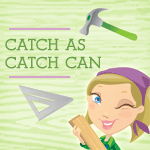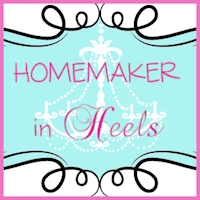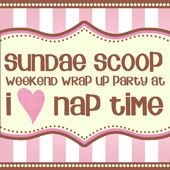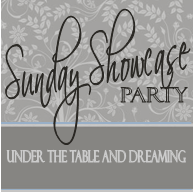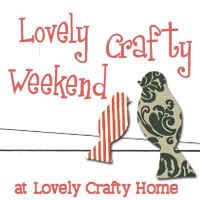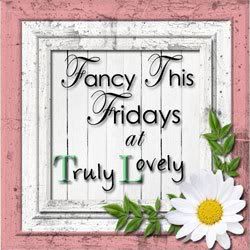 Just a Girl